Study has shown that females tweet more than men on Twitter!
After investigating more than 9 million profiles on Twitter, Hubspot concluded that l omen Twitter a 12% longer than men. One issue that is not surprising if we consider that, in general, are more sociable and given to communicate continuously.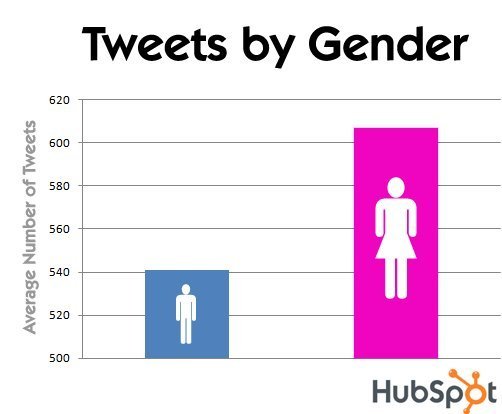 What's more, this study also revealed that if we look at the 'average percentage' of women and men, the number of Women users are more than male on Twitter (53% women, 47% men).