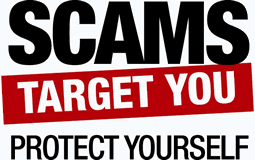 Not very long ago we discussed about 5 phishing scams on twitter, and now its time to write some quick tips to help you avoid Twitter scams:
1. Be very careful signing up for work-from-home services connected with Twitter, and make sure you know exactly what you're signing up for.
2. Don't sign up for services that claim they'll get you more followers.
3. Before entering your Twitter password on any sign-on page, check that the address bar shows http://twitter.com/. Beware of anything that uses another word on either side of "twitter."
4. Change your password frequently, and immediately if you think your account may have been compromised.
5. Be wary about clicking on links, even ones that appear to come from people you know. Get to know those you are newly following before trusting any of their links.
6. Make sure your Internet security software is up to date so that if you do click on a bad link it will alert you if it takes you to a malware site.
7. Don't automatically follow people who follow you. Visit their profile page and beware of anyone whose tweets consist mainly of links, or who appears to be following lots of people but has hardly posted any messages.
8. Never give away confidential information about yourself in a tweet, even if it all seems perfectly innocent.
9. Carefully check out programs that sign on to Twitter for you and fetch your messages. They can increase your security but they also need your password — so make sure they're legit by doing a search first. Popular legit services includes TweetDeck and Twhirl.
10. Simply don't believe any message that says you won something. You didn't.
Hope this helps… Any tips comments, please post them below!